Este martes, Michael Cohen, exabogado del presidente estadounidense, aceptó declararse culpable de ocho cargos, mientras que su exjefe de campaña, Paul Manafort, fue hallado culpable de fraude fiscal y bancario.
"Este podría ser el peor día en la vida de Trump"; "La peor hora de la presidencia de Donald Trump acaba de suceder"; "Trump pasó quizás por el peor día de su presidencia". Así han evaluado varios medios estadounidenses la jornada de este martes, cuando el exabogado del presidente estadounidense Michael Cohen se declaró culpable de ocho cargos, mientras que su exjefe de campaña, Paul Manafort, fue hallado culpable de fraude fiscal y bancario.
El caso Cohen, "más problemático" que la 'trama rusa'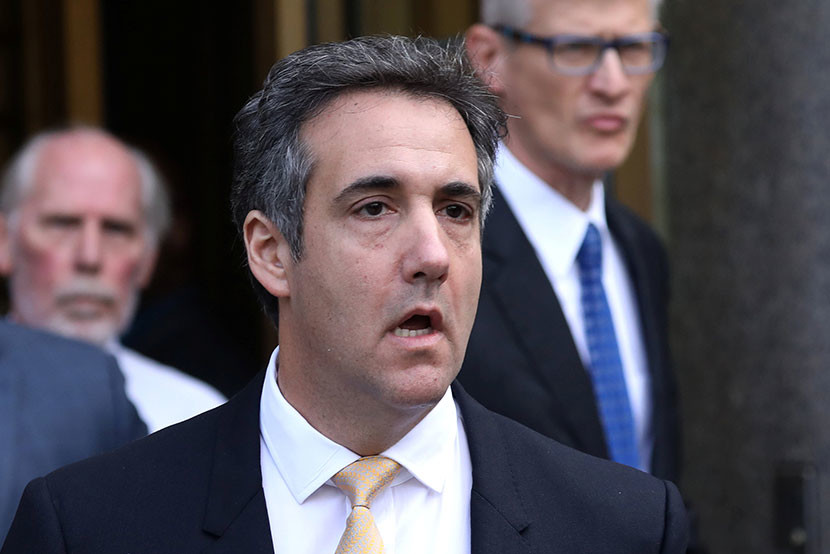 En Nueva York, Michael Cohen aceptó declararse culpable de ocho cargos relacionados con fraude fiscal, contribuciones excesivas a la campaña, declaraciones falsas a una institución financiera y contribuciones corporativas ilegales.
Según The Wall Street Journal, la declaración de culpabilidad de Cohen incluye la admisión de que violó las leyes de financiamiento de campaña al pagar 130.000 de dólares a Stephanie Clifford, actriz de cine para adultos conocida también como Stormy Daniels, así como otros 150.000 a la exmodelo de Playboy Karen McDougal, por su silencio sobre sus supuestas relaciones con Trump.
Reuters informa que Cohen afirmó haber acordado realizar esos pagos "con el propósito principal de influir en la elección" bajo la dirección de un candidato a un cargo federal, sin nombrar a Trump directamente. Sin embargo, el abogado del propio Cohen, Lanny Davis, fue más explícito, al apuntar en Twitter que su cliente "atestiguó bajo juramento que Donald Trump lo dirigió para que cometiera un crimen pagando a dos mujeres con el propósito principal de influir en una elección".
Según The New York Times, los abogados de Trump admitieron "durante meses en privado" que el caso de Cohen podría traer más problemas a Trump que la investigación de la presunta interferencia de Rusia en las elecciones de 2016. Por su parte, Rick Hasen, profesor de derecho en la Universidad de California en Irvine, sostiene que las confesiones de Cohen podrían convertirse en una base para el 'impeachment' contra el presidente, sobre todo si los demócratas retoman la mayoría en la Cámara este otoño.
Un caso Manafort, victoria para Mueller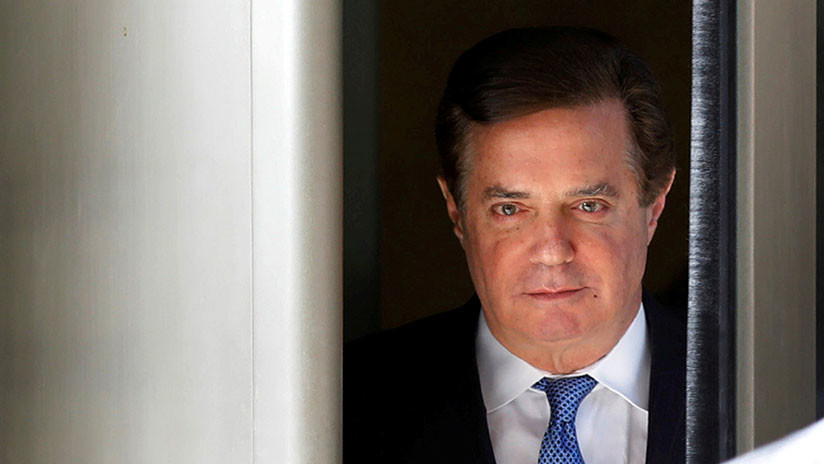 Casi a la misma hora, en el estado de Virginia, Paul Manafort fue hallado culpable en ocho de 18 cargos que se le imputaban, mientras que los otros 10 fueron desestimados por la Justicia.
El jurado de una corte de Alexandria acordó veredicto en cinco cargos por fraude fiscal, dos cargos de fraude bancario y un cargo por no presentar un reporte sobre activos financieros.
Manafort es una de las personas investigadas en el caso de la supuesta intervención electoral rusa, dirigido por el fiscal especial Robert Mueller y calificado por el propio Trump como una "caza de brujas fraudulenta". Si bien ninguna de las violaciones comprobadas tiene relación con esta investigación, el veredicto sigue siendo una victoria para el equipo de Mueller, pues se trata del primer caso que el fiscal ha llevado a la corte, señala Bloomberg.
"Dos nubes masivas sobre la presidencia"
De esta manera, "dos nubes masivas" que han estado "suspendidas sobre la presidencia" de Donald Trump durante meses "se abrieron casi simultáneamente" el martes por la tarde y "derramaron lluvia" sobre el mandatario, escribe al respecto el periodista Chris Cillizza de la CNN.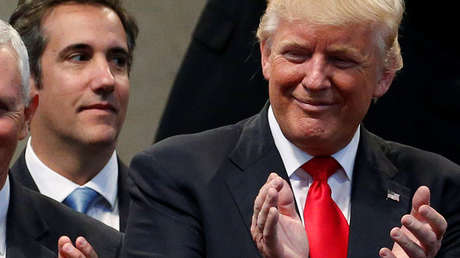 En su opinión, "cualquiera" de estos acontecimientos podría significar "una semana desastrosa" para el líder norteamericano, pero al llegar juntos, suponen algo "literalmente catastrófico" para la Casa Blanca de Trump.
Por su parte, algunos de los ayudantes y aliados del presidente se mostraron preocupados por las consecuencias de los eventos del día, mientras que Steve Bannon, exestratega jefe de Trump, incluso aseguró que "hoy se hace claro" que las elecciones de medio término de noviembre son "un referéndum sobre el 'impeachment'", recoge Bloomberg.
Entretanto, el propio presidente ha acusado a su exabogado de "inventar historias para obtener un 'trato'", al mismo tiempo que ha elogiado "la valentía" de su exjefe de campaña, quien "no se vino abajo" pese a "la tremenda presión" ejercida sobre él por la Justicia.